How it All Started
My real estate journey began back in the summer of 2014. My great uncle had just passed away and in his estate was his primary residence.
It was a small house on a relatively large lot located in a town called Bethpage and was right down the block from the Long Island Rail Road (LIRR) which went into Penn Station in New York City. Around the block was a shopping center with a grocery store, laundromat, and a few restaurants. Around the block from that was the Village of Bethpage…Everything a city commuter needed was right in walking distance.
I knew this was prime real estate and that the old house could be knocked down and at least two could go up, then rented or sold for a nice profit.

You can check out the area for yourself on Google Maps. (Whoever bought it ended up putting up three houses).
So I went to the local REIA to see if I could wholesale the property. Long story short, I never wholesaled the property, but at that meeting I ran into a group that was doing a three day multifamily seminar on multifamily investing.
I already had the idea in my head that multifamily was the way to go in the long run, so I decided to attend before I started my first full-time job.
Introduction to Syndication
Up until this point I had only read books, and my plan was to start wholesaling in order to build up capital to invest (isn't that everyone's first plan?)
However, this event completely changed my mindset. The three day seminar went in depth into the multifamily syndication process and how raising capital can get bigger deals done.
The group had a coaching program but unfortunately, at the time I could not afford to join. Plus I was starting my first full-time job in just a few months – the time wasn't right.
My First Investment
While I didn't sign up for coaching, the group did hold monthly meetings, which I began to attend.
One day, one of the members, who would later become my mentor approached me about a deal he was putting together. It was a 48 unit multifamily property in Columbus, Ohio.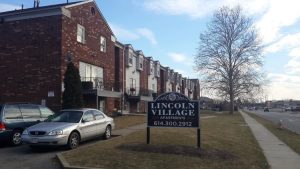 At the time I was on an Audit in Columbus and had traveled there several times on business. I knew what was going on in the area, and was naturally interested in the investment opportunity.
My future mentor and I sat down for coffee and went over the specifics of the opportunity. I liked it and decided to invest. Later, I brought the opportunity to my parents and they also decided to invest using their self-directed IRA (SDIRA).
This investment laid the foundational knowledge for what it's like to be a real estate investor.
My First Syndication
As time went on, I made a few more investments with my mentor and continued to learn the ropes.
One of these investments was part of a program that he and a few other investors put together, which allowed me to get a deeper look into what it takes to put a deal together and manage the process from beginning to end.
I began working with this group to find a property to syndicate. I started making a ton of cold calls, but finally after a few introductions, I was able to build a relationship with some brokers and one of them sent me a deal, Ortega Village, which would become the first syndication I took part in.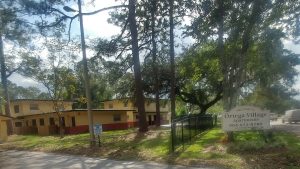 Lessons Learned on the Journey.
While this all looks relatively straight forward on paper, it was far from it. There were a number of mental hurdles to overcome before taking part in my first syndication.
Fear.
Doing a "large" deal (and it's in quotes as size is all relative) with large numbers can be scary at first, especially when other people's money is at stake. Even though the fear was there, I had to learn to recognize it, and just keep pushing through it to get to the other side.
And when it came down to doing a deal, it wasn't that scary as I imagined it to be.
Syndication is a team sport.
For the longest time (and I'm still not fully recovered), I had the "I'ma mentality", and that is the idea that I had to do everything myself. That is – find the deal, raise the capital, and manage the entire process from beginning to end, all on my own.
In the syndication business there are a lot of moving parts, and the thought of doing it all on your own, especially in the beginning, is daunting. But thanks to the mentorship group I was a part of, I learned that this was a team sport and not everything had to land on my shoulders.
Take massive action.
Another lesson I learned was that education, without action, can only take you so far. I was plagued for a good period of time with the notion that I wasn't ready because I didn't know enough.
The reality is book knowledge can get the ball rolling, but to keep it rolling, you need to take action. A big part of the learning process is hands on experience.
You can't know everything upfront, sometimes you have to jump in the ring and roll with the punches.
Start building your network early, and continually build it.
In order to source deals you need to build relationships with brokers and property managers in your selected market(s). Relationships aren't built overnight, they take time to develop. The sooner you start, the better.
Same goes on the investor side of the business. In order to fund these deals, we need to raise capital from private investors. A lot of people say, "if it is a good deal, the money will come", and to their credit this is correct to an extent But you need to build an investor base first.
In order for investors to trust you as a steward of their hard earned capital, there needs to be a relationship. And again, relationships aren't always built overnight. So regardless of how good the deal is, if you don't have any investors to bring it to, then it really doesn't matter.
Final Word
I hope my story and the lessons I learned help other investors take big, bold action towards their real estate goals, whatever they might be.
Remember in life, it's not about the destination, it's about who you become on the journey. 
Comments